We enable the potential of healthcare.
We take pride in having built RadioOnkologieNetzwerk, Germany's leading private network of radiotherapy practices. Our 21 radiotherapy clinics are an essential part of local healthcare ecosystems, providing treatments for malign tumor diseases as well as benign diseases such as osteoarthritis. We also operate two diagnostic imaging practices, two outpatient practices specialising in internal medicine and oncology, and a hospital with primary and emergency care.
We are a part of Ergéa Group, a pan-European cancer care and diagnostic imaging platform. By leveraging the expertise and capabilities of our existing operations in Germany and collaborating with our sister companies in other European countries, we are committed to expanding and diversifying the range of services we provide in Germany.
Ergéa Deutschland by numbers
21 outpatient radiotherapy practices
2outpatient practices specialised in internal medicine and oncology
1CyberKnife under management
17,725radiotherapy patients treated in 2022
The Ergéa Group has been formed through acquisitions in the healthcare sector, bringing together companies with distinct and complementary business models and company cultures.
With medical doctors establishing the strategic course for our Board of Directors and Supervisory Committee, Ergéa Group is a physician-led organisation that, by default, places patients and healthcare professionals at the heart of the healthcare system. We chose the name Ergéa to symbolise the patient-centric mindset we share across the group.
Like Western medicine itself, the name Ergéa has Greek roots. In Greek, érgo means 'work', and ygeía means 'health'. The blending of these two words as Ergéa can be roughly translated to "working for health".
This translation captures our ambition to bring better healthcare to the place where it has the most significant impact – at the patient interface. This is where the healthcare system meets the patient to make a difference in each individual's life.
In 2008, radiation therapy specialists Dr. Sandra Röddiger und Dr. Ralf Kurek founded their first radiotherapy practice in Aalen, North Württemberg. This pivotal moment marks the genesis of RadioOnkologieNetzwerk. Building on this foundation, a thriving, physician-led practice network evolved in subsequent years, committed to seamlessly integrating cutting-edge technology, professional expertise, and compassionate care. From the very beginning, creating an inclusive, safe, and inspirational workplace has been a top priority.
Ergéa Deutschland has has been established on this solid footing, and the company continues to evolve with a forward-looking approach.
Here are some key milestones on our journey.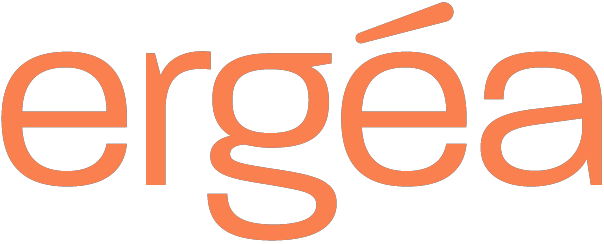 2023
Together with the other healthcare companies acquired by DWS in the UK and Italy, RadioOnkologieNetzwerk becomes part of Ergéa Group, a pan-European healthcare platform with a strong foothold in cancer care and diagnostic imaging.

RadioOnkologieNetzwerk is co-branded under the Ergéa Group and continues to be used in the context of radiotherapy clinics. The radiotherapy clinics are gradually being rebranded as Ergéa.
We acquire two radiotherapy practices in Bavaria, Strahlentherapie-Radioonkologie Freising and Strahlentherapie-Radioonkologie Dachau.

With the acquisition of RadioChirurgicum CyberKnife® Südwest in Baden-Württemberg, we expand our expertise to robotics and AI technology to provide precise and personalised cancer treatment for the treatment of certain tumour types.
We open two new radiotherapy practices, Strahlentherapie Appenweier in Baden-Württemberg and Strahlentherapie Main-Franken in Bavaria.

We expand our reach in Germany by acquiring an MVZ in lower Saxony and a radiotherapy practice, Strahlentherapie Leer.

Summit Partners sells its shares to DWS Infrastructure.
We acquire the first MVZs and practices outside Baden-Württemberg: Strahlentherapie Osnabrück, Strahlentherapie Frankfurt and Strahlentherapie Duisburg.

We further expand the network in Baden-Württemberg by acquiring Strahlentherapie Horb am Neckar.
We acquire a hospital in Lower Saxony, Einbecker BürgerSpital Service GmbH, which serves as the MVZ carrier company.

We restructure the company as RadioOnkologieNetzwerk GmbH. Summit Partners, an American private equity firm, acquires shares in the company.
We open a new radiotherapy practice, Strahlentherapie Sigmaringen, in Baden-Württemberg.
We extend the network in Baden-Württemberg with the opening of a new radiotherapy outpatient centre, Strahlentherapie Neckarsulm, and with the acquisition of Strahlentherapie Baden-Baden.
The network opens three more practices in Baden-Württemberg: Onkologie Ostalb; Strahlentherapie Tauber-Franken; and Strahlentherapie, MRT & NUK Schwäbisch Gmünd.
The second radiotherapy outpatient centre, Strahlentherapie Rems-Murr, is opened. A new company, RadioOnkologieNordwuerttemberg GbR, is established to manage the growing network of practices.
Dr Sandra Röddiger and Dr Ralf Kurek establish the first radiation therapy practice of RadioOnkologieNetzwerk in Aalen, North Württemberg. From 2008 up to now, the founding couple continues to work in the clinical practice and management of the company.
We wouldn't be able to achieve excellent medical outcomes for patients without the dedication of our talented team.
Meet the outstanding team leaders working with their teams to ensure high-quality care for our patients.
Marius Hajda is responsible for medical technology and quality management at RadioOnkologieNetzwerk, where he leverages his expertise to ensure top-quality patient care, adherence to quality standards, implementation of hygiene protocols and compliance with data protection regulations.
Before starting in his current role in 2012, Mr Hajda gained valuable clinical experience as a Senior Medical Technologist in radiation therapy and as a Medical Technical Radiology Assistant at private clinics. Additionally, he has been working as a freelance MTR since 2008. Mr Hajda holds a degree in medical technology, specialising in radiology.
As the COO of RadioOnkologieNetzwerk, Michael Schmid is responsible for the operational, budget, resource, contract and procurement management of the medical care centres and radiotherapy practices.
Before joining the company in 2018, Mr Schmid gained extensive experience in senior-level positions at various rehabilitation clinics.
The majority owner of Ergéa Group is DWS, one of the world's leading asset and infrastructure managers, on behalf of one of its European infrastructure funds.
Dr Sandra Röddiger and Dr Ralf Kurek are the largest private shareholders of the company. Together with representatives from DWS Infrastructure and the Group CEO Guglielmo Brayda di Soleto, they form the Board of Directors, which defines the group's strategic direction. Several members of our operational management have also vested personally in the success of Ergéa.
Strong support from our shareholders allows us to focus on long-term growth and pursue new opportunities whilst providing a return on stakeholder investment.