Helping you navigate the complexity of biomedical asset management
The sheer volume and diversity of biomedical equipment essential to running a hospital or clinic can be overwhelming to manage. Our clients face many challenges in the management of the entire biomedical equipment lifecycle, which includes repair and maintenance, equipment upgrade and replacement, staff training and records management.
We offer high-quality ISO 13485-accredited maintenance services for the repair and maintenance of all biomedical equipment within acute, community or mental health settings. Our maintenance contracts cover everything from simple biomedical devices to complex critical care systems, all the way up to your whole hospital portfolio.
The UK's leading independent provider of multi-vendor maintenance services
biomedical assets across public and private hospitals & clinics
field service coverage across Great Britain and Ireland
A flexible, bespoke service tailored to your exact requirements
We understand that one size doesn't fit all, which is why our approach is never prescriptive. We offer tailored maintenance solutions with a wide range of asset management options for single or multiple technologies.
Enhance your existing teams with a fully bespoke outsourced maintenance service contract that works for you.
We offer a comprehensive asset management service that includes full lifecycle management of your technologies, including asset tracking (RFiD), availability and replacement planning, performance management, maintenance, user training, decommissioning and disposal.
Acceptance testing is the only suitable way to guarantee the safe introduction of a new device in any health or social care facility. Our acceptance testing service includes the technical, administrative and performance-related procedures required to comply with relevant local and national regulations, including measuring initial values and parameters for electrical safety and subsequent equipment monitoring.
We offer a fully bespoke professional maintenance service across a wide range of manufacturers and models via flexible service contracts. Enhance your team's capability with performance verification tests, planned preventative and reactive maintenance, back-to-base repair support, fleet management solutions or reliability/risk-based maintenance.
Promote current best-practice in medical technology management across your organisation and ensure compliance with the support of our expert team. We offer CQC and MHRA compliance, KPI reporting and benchmarking, auditing and health checks, governance reviews, consultancy and end-user training.
We offer bespoke device training opportunities for clinical end users across all biomedical modalities, including compliance and governance training, training needs analysis (TNA) and training delivery.
We offer CPD-accredited training for your in-house clinical engineers and hospital technicians, enabling them to provide first-line support for biomedical equipment, including anaesthesia, physiological monitoring and therapeutic devices.
We partner with Paragon ID to provide a range of RFID/RTLS solutions to improve the visibility and accessibility of equipment, maintenance risks and compliance to maintenance.
We apply standardised procedures to evaluate and adjust the expected lifecycle of your medical devices. If your biomedical technology is no longer fit for purpose, we can handle the disposal or resale process in accordance with WEEE regulations.
We support a wide range of biomedical equipment modalities, including:
Maintenance expertise you can trust
Our ISO 13485-certified multi-vendor approach to maintenance means you'll experience exceptional service from our passionate, highly-trained engineers. Our team is trained to optimise equipment uptime and even extend the working life of biomedical equipment.
We operate medical equipment libraries to help standardise equipment types and to optimise resources. Certified calibration and quality monitoring ensure first-rate performance indicators to guarantee our maintenance services' safe and efficient delivery.
We uphold robust quality assurance and safety standards, including ISO 13485-accreditation of our maintenance services, ISO 9001-accreditation of our quality management processes, Health & Social Care Network accreditation for remote diagnostics and full support of MHRA and CQC standards.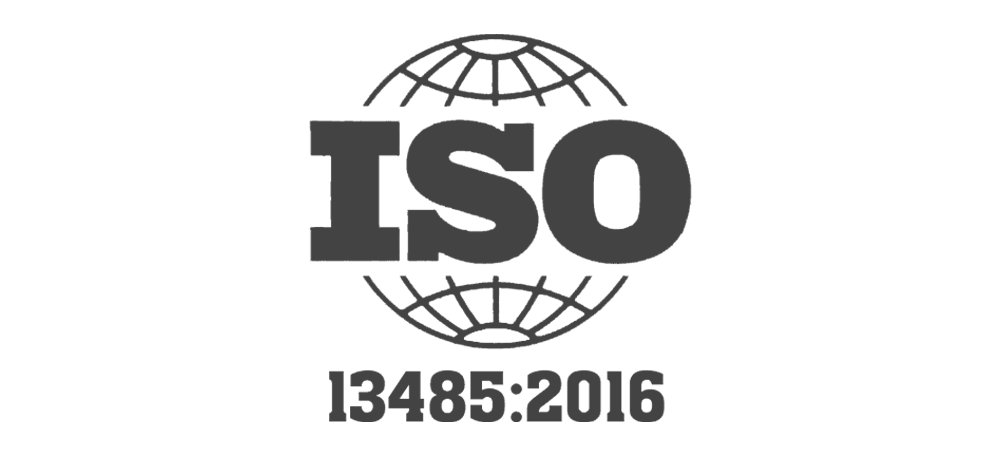 ISO 13485:2016
Medical device management system
ISO 9001:2015
Quality management system
When you choose a biomedical maintenance contract with Ergéa, you'll get all the maintenance and repair support you need to guarantee the safety and efficiency of your biomedical equipment – saving administrative time so you can focus on delivering the best possible patient care.