Welcome to Ergéa. We enable the potential of healthcare.
Ergéa is the leading service provider of Managed Equipment Services (MES) for the NHS and the private health sector in the UK. With more than 20 years of operational experience, we bring a wealth of expertise and a deep understanding of the challenges facing our clients in the UK and Ireland.
Ergéa UK was formed in 2022 following the acquisition of two market-leading medical service companies – Althea UK and Medipass Healthcare – by Ergéa Group, a pan-European cancer care and diagnostic imaging services platform.
years of MES partnerships in the UK
Linear Accelerators under management
diagnostic imaging devices under management
endoscopy maintenance customers
long-term MES partnerships with private and public hospitals
The Ergéa Group has been formed through acquisitions in the healthcare sector, bringing together companies with distinct business models and company cultures. We chose the name Ergéa to symbolise our new, unified identity and the patient-centric mindset we share across the group.
Like Western medicine itself, the name Ergéa has Greek roots. In Greek, érgo means 'work', and ygeía means 'health'. The blending of these two words as Ergéa can be roughly translated to "working for health".
The translation 'working for health' captures our ambition to bring better healthcare to the place where it has the most significant impact – at the patient interface. This is where the healthcare system meets the patient to make a difference in each individual's life.
We have a storied history dating back to 2002 when we were the pioneers in vendor-independent managed equipment services (MES) in the UK. Since then, we've become the leading MES player in the UK market – driven by our excellent service record and commitment to supporting NHS and private hospitals.
Over the years, our service offering has expanded to include maintenance services and specialist MES services across a broad range of service modalities, including radiology, radiotherapy, endoscopy, cardiology and surgical theatres. As we've grown the breadth of our service offering, we've consistently helped our customers implement the latest medical technologies and optimise their processes, enabling better medical outcomes and improved patient experiences.
As we move forward, we remain committed to serving our customers in the same spirit of partnership, diligence and integrity that have helped us gain their trust and secure our market-leading position in the UK.
Here are some key milestones on our journey.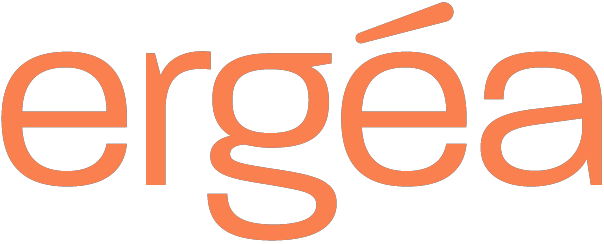 2023
The merger of Althea UKI and Medipass Healthcare as Ergéa creates the market-leading provider of MES in the UK and Ireland with strong expertise in managing services and transformative projects for radiotherapy, diagnostic imaging, endoscopy and cardiology.
DWS Infrastructure acquires Althea UKI.
Medipass grows through acquisition of major radiotherapy and imaging services.
Althea UKI launches its Endoscopy Transformation Services.

DWS Infrastructure acquires Medipass Healthcare Ltd.
Asteral, Mesa and TBS are merged to form Althea UK & Ireland, a large-scale, high-quality, independent provider of MedTech services.
Medipass Healthcare wins key long-term NHS radiotherapy services contract.
The service offering is expanded to include integrated cardiology and clinical consumables management services.
Asteral launches maintenance services.
Medipass Healthcare acquires and manages radiotherapy MES contracts in England and Ireland.
Medipass Healthcare Ltd is founded to provide NHS with MES solutions in radiotherapy and diagnostic imaging.
Mesa UK is established to provide diagnostic imaging multi-vendor maintenance services.
The first long-term NHS contract is secured, including radiology and biomedical equipment services.
The first MES contract is expanded to cover all Imaging at three major hospitals.

TBS GB is established to manage acquired biomed multi-vendor service contracts.
Long-term service contracts are secured with multiple NHS Trusts.
Asteral is established as the first-ever vendor-independent MES provider focused on radiology services.
Theale
Address:
Units 4-6, Ely Road
Theale Commercial Estate
Theale, Reading, RG7 4BQ
Leeds
Address:
St James's University Hospital
Bexley Wing, Beckett St
Harehills, Leeds LS9 7LP
London
Address:
67 Upper Berkeley Street
London W1H 7QX
Southend-On-Sea
Address:
Central House, 8 Clifftown Road
Southend-On-Sea
Essex SS1 1AB
Oxford
Address:
Churchill Hospital
Old Road, Headington,
Oxford OX3 7LE
Wolverhampton
Address:
Wolverhampton Road
Wolverhampton
West Midlands
WV10 0QP
Peterborough
Address:
Edith Cavell Campus
Bretton Gate
Peterborough PE3 9GZ
Leicester
Address:
Leicester General Hospital
Gwendolen Road
Leicester
LE5 4PW
Stanmore
Address:
Brockley Hill,
Stanmore,
Middlesex, HA7 4LP
Harlow
Address:
A3 Harlow Business Centre
Lovet Road
Harlow, Essex
CM19 5AF
Orpington
Address:
Farnborough Common,
Orpington
Kent, BR6 8ND
Oswestry
Address:
Medical Engineering
RJAH Hospital
Gobowen
SY10 7AG
Belfast
Address:
Belfast City Hospital
10 Jubilee Rd
Belfast
BT9 7JL
We wouldn't be able to realise our vision to enable the potential of healthcare without the experience and dedication of our talented team. They bring their expertise and passion for improving the patient experience and medical outcomes to each and every partnership, every single day.
Meet the outstanding team leaders working together with their teams to ensure service excellence.
Lee Alexander leads our integrated Customer Care Centre, which provides a one-point-of-contact solution across diagnostic imaging, Biomed and endoscopy services. Lee ensures the Customer Care Centre upholds the critical link between the customer and supplier interfaces to ensure speed of response when it matters.
Lee joined Ergéa 12 years ago and has worked closely with our teams to shape our current care solution. Before joining the company, he gained experience in various customer service positions.
Stephanie Elliot manages the client relationships within our current radiotherapy contracts and supports the business development team with new radiotherapy clients.
Stephanie is a qualified Therapy Radiographer and has worked on managed service contracts within a PFI environment since 2002. Her first role was implementing a managed equipment service for radiotherapy and diagnostic imaging at The Bexley Wing at Leeds Teaching Hospitals.
Jacqui McElhinney leads the development of partnerships in Oncology for both the private and public sectors. Jacqui is also the lead for the development of cancer services in Ergéa.
Before joining Ergéa in 2021, Jacqui held various senior management roles within the NHS, including General Manager in a leading cancer hospital. Before that, she developed the North West Urgent Care Strategy.
Les Blackman is responsible for establishing engineering capabilities and capacity for current and emerging device technology. As Endoscopy Modality Lead, he gives invaluable advice and support to commercial and operations colleagues across the organisation.
Les has over 20 years of experience in the medical device sector. He has a proven ability to deliver quality-focused, effective solutions to complex scenarios, ensuring that stakeholder requirements are met.
Angela Larkcom heads up the HR Team with overall responsibility for L&D, recruitment and employee engagement. Angela started at the company in 2006 as a Finance and HR Administrator. Just as the company has grown and changed over the years, she too has had the opportunity to increase her responsibility, knowledge and experience.
The majority owner of Ergéa Group is DWS, one of the world's leading asset and infrastructure managers, on behalf of one of its European infrastructure funds.
Strong support from our shareholders allows us to focus on long-term growth and pursue new opportunities whilst providing a return on stakeholder investment.